April is Distracted Driving Awareness Month. We are looking to raise awareness of the dangers of distracted driving and encourage motorists to reduce distractions behind the wheel. Generally speaking, distracted driving refers to any activity that may interfere with a driver's attentiveness on the road, whether that entails changing the radio station or interacting with their smartphone.
A new Agency Forward study from Nationwide found drivers are practicing poor driving behavior despite fears of others driving dangerously. What's worse, more than a third of drivers (34%) believe it is safe to hold your phone while driving.
Distracted driving poses major safety hazards and contributes to a significant number of accidents. In fact, more than 2,800 people are killed and 400,000 are injured in crashes involving a distracted driver each year—equating to approximately eight deaths and 1,095 injuries per day. To make matters worse, motorists' driving behaviors have become increasingly risky since the initial onset of the COVID-19 pandemic, potentially heightening the likelihood of distracted driving incidents.
Distracted driving trends
Despite two-thirds of drivers (66%) saying that holding a cell phone to talk, text, or use an app while driving is dangerous, half (51%) reported doing this in the past six months, with Millennials doing this more than any other age group (67%).
Although fewer drivers have been on the road in the last couple years due to the COVID-19 pandemic, the number of fatal accidents has soared. In 2020, a total of 38,824 deaths occurred on U.S. roadways. Taking a closer look at that total, it represents a fatality rate of 1.34 per 100 million vehicle miles traveled, which is more than a 20% increase from 2019 and the highest rate recorded since 2007.1 In 2021, this rate surged an additional 18% in just the first six months of the year.2
This increase in fatalities has been linked to a rise in unsafe driving behaviors. Specifically, motorists may have gained a sense of false confidence in the presence of fewer vehicles on the road, prompting them to adopt dangerous habits. Nationwide's latest research supports these concerning trends. According to this data, driving has become considerably more dangerous than it was before the pandemic, compared to 2020 data:
81% think drivers are more aggressive
79% think drivers drive faster
76% think drivers are more reckless
What's particularly concerning is that 85% of motorists rate their driving as excellent or very good, but only 29% give the same rating to other drivers around them. While riding in the passenger seat, consumers have witnessed drivers engaging in a variety of distracting activities on the road this past year, including texting (35%) and checking social media (27%).
Fatalities are one the rise: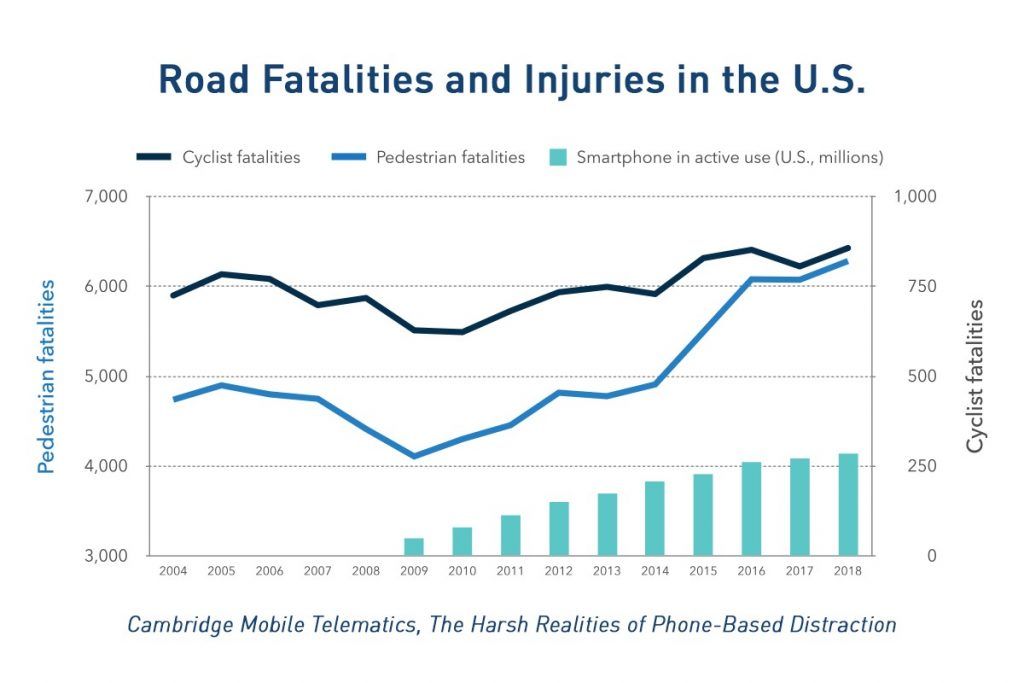 Nationwide Research Methodology
Edelman Data & Intelligence conducted a national online survey of 1,000 U.S. adult (ages 18+), car-owning consumers on behalf of Nationwide. The study was fielded from March 4 to March 11, 2022, and has an overall margin of error of ±3% at the 95% confidence level.